A bespoke travel agency for the intrepid explorer
Africa
Our Africa experts are deeply knowledgeable about destinations across the African continent
USA & CARIBBEAN
WILD INSPIRATIONS FROM WYOMING'S BEST LUXURY DUDE RANCHES TO ALASKA'S MAGICAL NIGHT SKY
INDIAN OCEAN
IF YOU'RE IN SEARCH OF A DREAMY ISLAND PARADISE THIS IS WHERE YOU'LL FIND IT
Antarctica
An expedition to the final frontiers for both intrepid explorers & curious luxury seekers
ASIA
AUTHENTIC CULTURE AND EXQUISITE CUISINE FROM SNOW-CAPPED MOUNTAINS TO BEACH SIDE RETREATS
OCEANIA
NEW ZEALAND, AUSTRALIA & FIJI
JAPAN
THE CROWN JEWEL OF ASIA
Arctic
Connect with nature through wild adventures, wildlife spotting, and unique remote luxury properties in one of the last untouched places on the planet
"Mark Lakin always has his finger on the pulse of what matters in travel—exceptional experiences that get you to the heart of a place. His knowledge of Japan, Africa, and iconic national parks and wilderness in the United States is unmatched."

Jacqueline Gifford

Editor in Chief, Travel + Leisure
"Their bespoke journeys feature the most special leisure luxury properties and immersive and meaningful experiences on the planet, designed to transform the traveler and elevate consciousness. Their excellence in travel design is rooted in deep personal knowledge of the most spectacular properties and experiences across all seven continents, along with remarkable access to the best experts that make destinations come alive."

Jeremy Jauncey

Founder & Chief Executive Officer, Beautiful Destinations
"Mark Lakin's exquisite taste and extensive personal knowledge of the most remote corners of our planet allow him to design eye-opening, transformative journeys that leave the destinations - and its people - better than they found it. The trip he designed for my wife and I was one of the most meaningful journeys of our lives."

David Beame

Founder & Vice President Events & Broadcasts, Global Citizen
"If you're looking for truthful travel that is based on first-hand experience... If you are looking for a rolodex of not just travel contacts but real friends in the industry from far flung spots across the globe. Then my strong advice is talk to Mark Lakin and The Legacy Untold. It will not disappoint, in fact it may just change your life a little."

Joss Kent

Chief Executive Officer, &Beyond
"Mark Lakin is a blue sky thinker, an esteemed global travel designer, and above all a good human!"

Amitabh Desai

Chief Foreign Policy Advisor, President William Jefferson Clinton
"Mark Lakin is one of the most respected travel consultants and travel designers in the world, and for good reason!"

Thabang Skwambane

Group Managing Director, Foote, Cone & Belding (FCB)
"The Legacy Untold team are superstars at the forefront of luxury leisure experiential travel, having pioneered travel to so many frontier destinations across the globe. They have their finger on the pulse of the discerning luxury seeking global nomad."

Bonita Mutoni

Director Sales and Marketing, One & Only
"Mark Lakin has the unique ability to uncover rich cultural treasures, top luxury hospitality, and sexy hot spots - from one far flung destination to the next."

Susan Kilkenny

SVP Integrated Sales & Marketing, Maxim Inc.
"I have been continually impressed by Mark Lakin, not only because he is a highly intelligent and decent person who possesses qualities and values I admire greatly, but also because he has travelled extensively, lived life to its fullest, and experienced much - all vital ingredients when advising people on travel. I value Mark's opinion enormously and I listen intently to his views on a number of topics including design, marketing, conservation, humanitarianism and a deep understanding of human dynamics, and how this relates to what travelers resonate with."

Luke Bailes

Executive Chairman, Singita
"The Legacy Untold's deep personal knowledge of all seven continents spans top luxury, rich cultural experiences, and deep immersions in nature, all led by the world's top experts and guides. They have a remarkable ability to open any door for their travelers, making their bucket list dreams come true time and again."

Robert Brozin

Founder, Nando's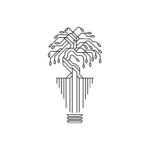 The Legacy Untold Travel is a NYC-based travel design agency. We design tailor-made journeys for intrepid global nomads integrating top luxury, deep cultural immersions, thrilling adventures, and meaningful impact experiences. At The Legacy Untold Travel, our team obsessively travels to the farthest corners of our world to experience virtually everything we sell first hand. We suggest travel concepts based on our own vast personal experiences. Most of our customers have been with us for many years (or have been referred by them) and allow us the great privilege of planning their honeymoons, family holidays, and once in a lifetime adventures to the most remote and special corners of our planet. Soar by hot air balloon over a million-animal migration, satellite collar a cheetah with conservationists, learn to sharpen your own sword with a 17th generation Samurai sword maker, restore coral reefs in the Maldives, join a bow and arrow hunt with traditional hunter-gatherers, climb a giant blue glacier with a climate change scientist, give the gift of solar light to a community without electricity, scuba dive for conflict free diamonds… and then dine, dance and dream at the world's most exceptional hotels.
MAKE AN IMPACT, LEAVE A LEGACY
Add extra magic to your bespoke trip with an experience that supports wildlife conservation and community upliftment