Aquatic adventures in the canyons surrounding a captivating lake on the border of Utah and Arizona
Take me there
Your private houseboat includes seven bedrooms and five bathrooms, a spacious dining area and vast decks. Unlike a yacht at sea, this floating hotel doesn't have to navigate rough seas, making the layout feel palatial and comfortable.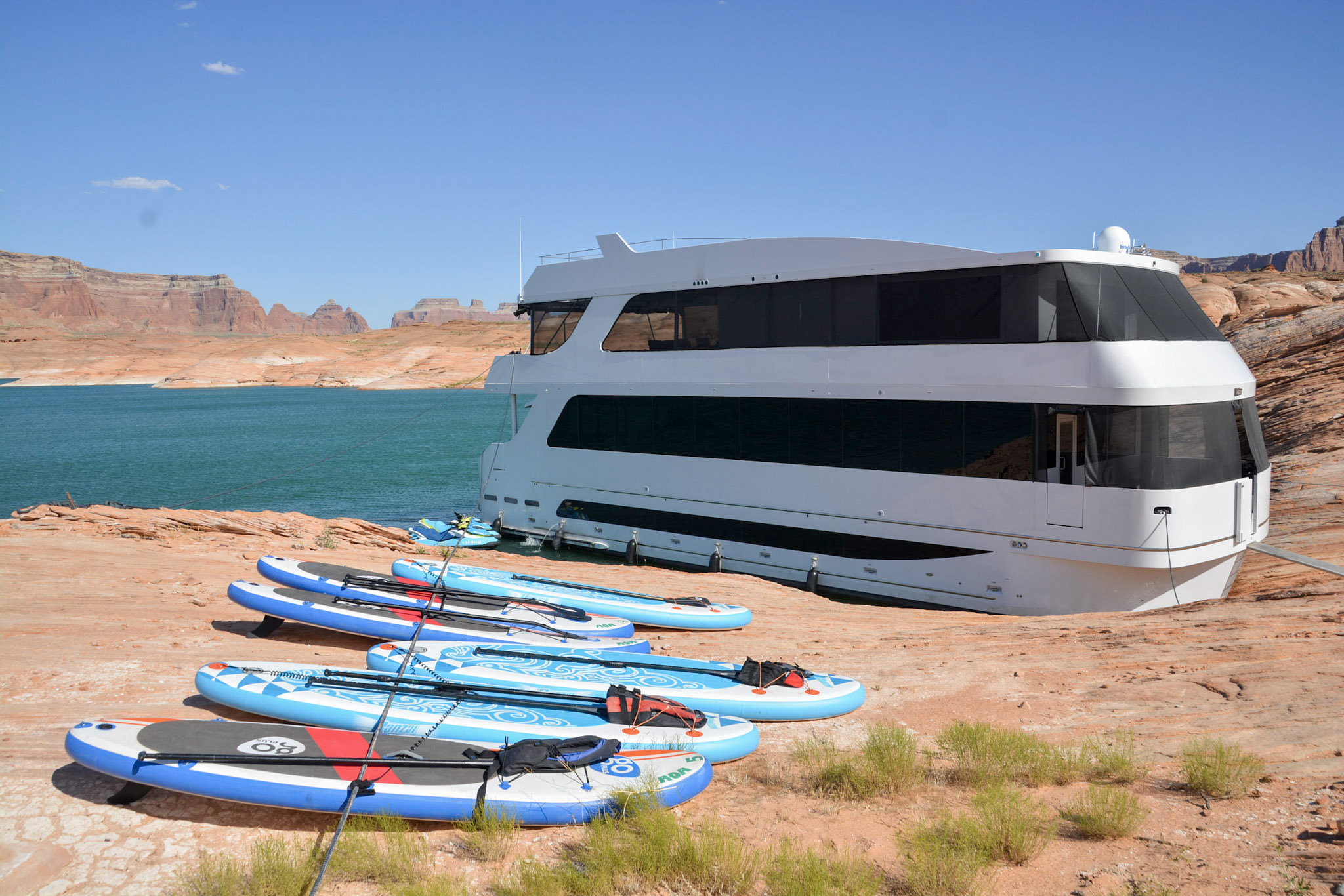 Take a privately captained full day boat charter to go kayaking, stand-up paddle boarding, and jet skiing. Lake Powell also has several isolated coves and canyons allowing you to enjoy wake surfing in calmer waters with fewer people.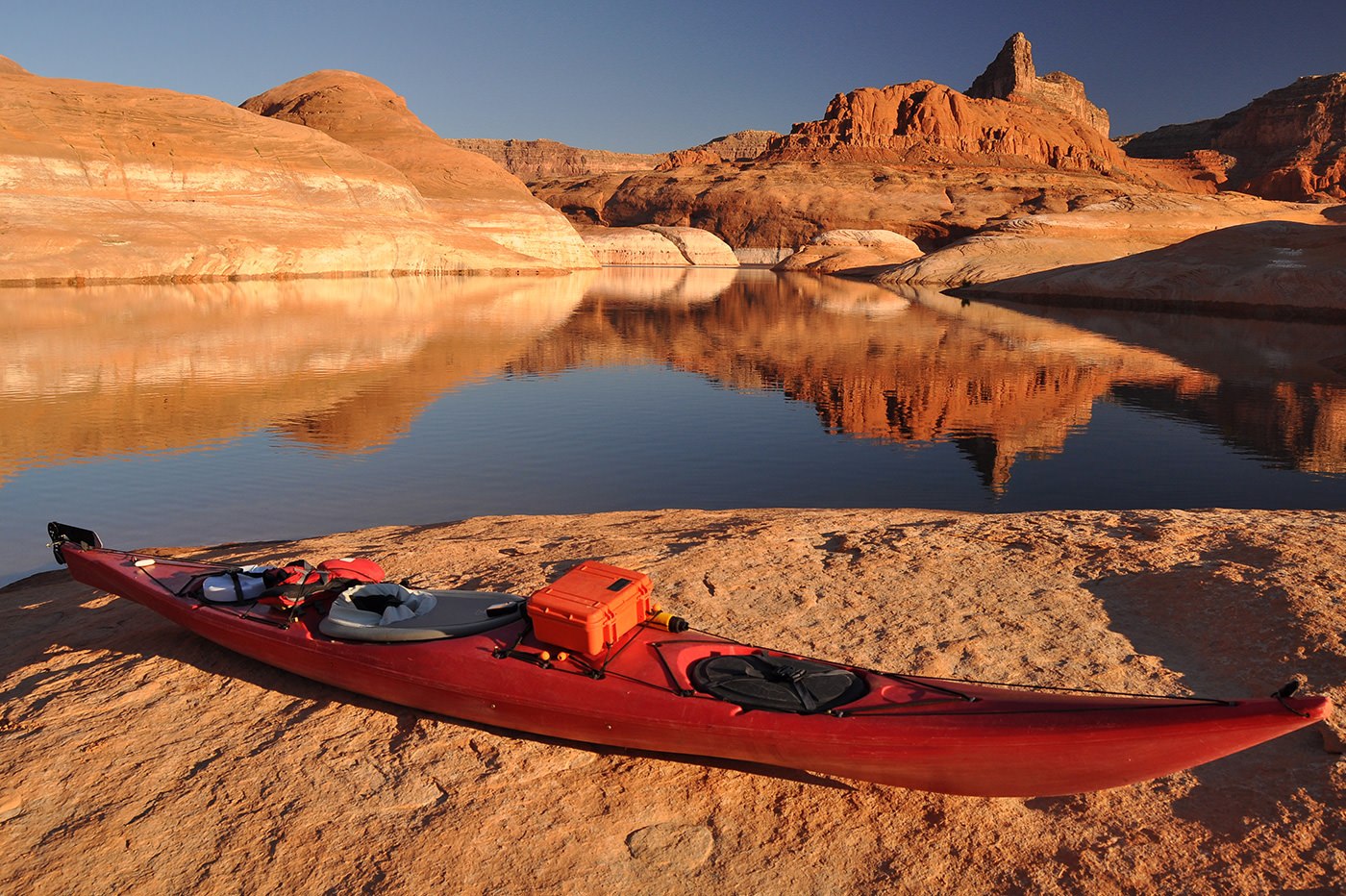 Go on a fishing trip to catch your own dinner! Lake Powell is teaming with smallmouth bass, largemouth bass, striped bass, walleye, channel catfish, crappie, and bluegill.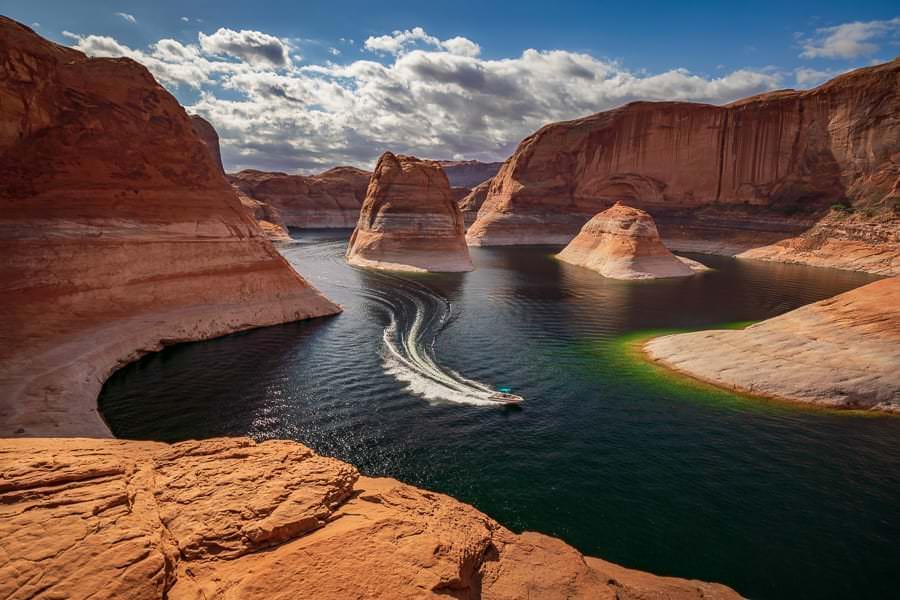 Consider spending a few nights at Lake Powell either before or after other explorations in Utah, Arizona, Montana, and/or Wyoming.