Relax and regroup at a private mountain escape set on 1,000 acres of wilderness in Upstate New York
Take me there
Previously a private playground for the Vanderbilts, Lake Kora is the pure distillation of summertime – leaping off docks, gleaming wooden boats plying the pristine lake, and dinners by the fire.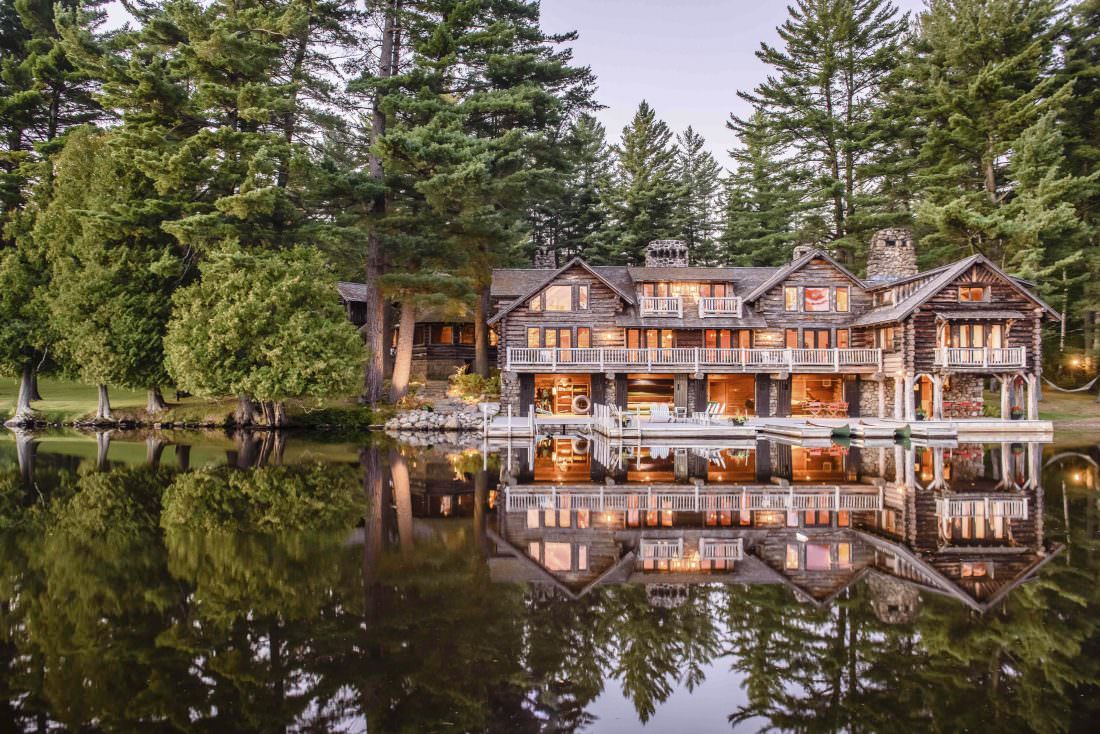 A private chef prepares gourmet meals using local produce. Eat when you want, where you want, and then take your group outside and enjoy s'mores around a fire – telling stories, singing, and simply enjoying one another's company.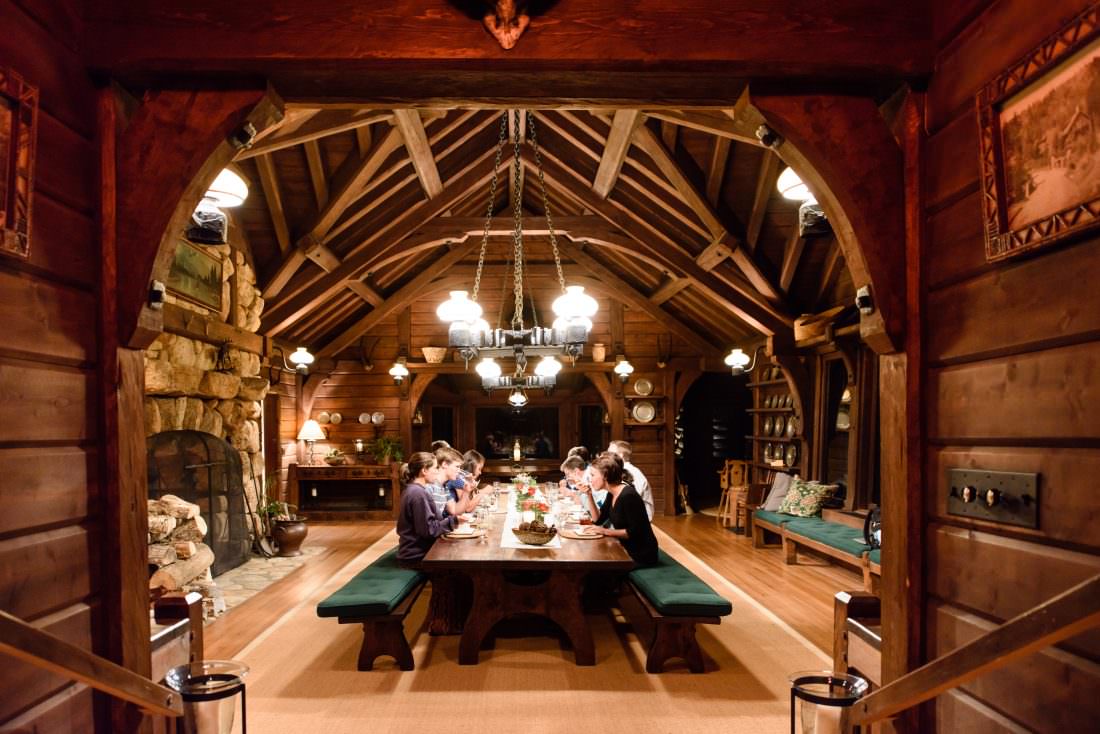 Outdoor activities include swimming, canoeing, kayaking, sailing, paddle boarding, motor boating, fishing, guided fly fishing, hiking, biking, tennis, volleyball, squash. Rainy days can be spent in the onsite bowling alley or playing vintage board games and billiards.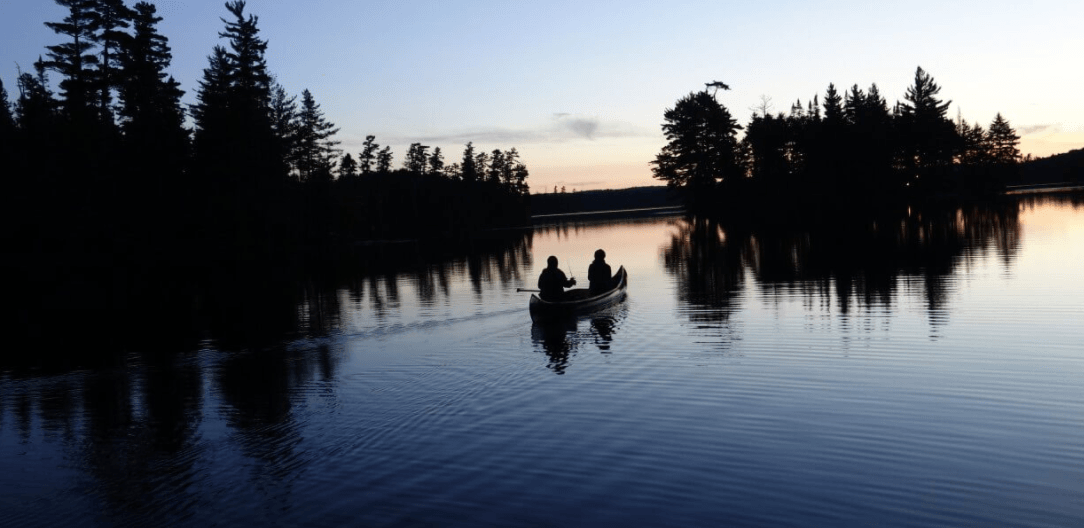 Each individual log cabin is a realm of quiet and comfort with soft white linens and featherbeds, stone hearths laid with fire, and elegant wood-walled bathrooms with vintage soaking tubs.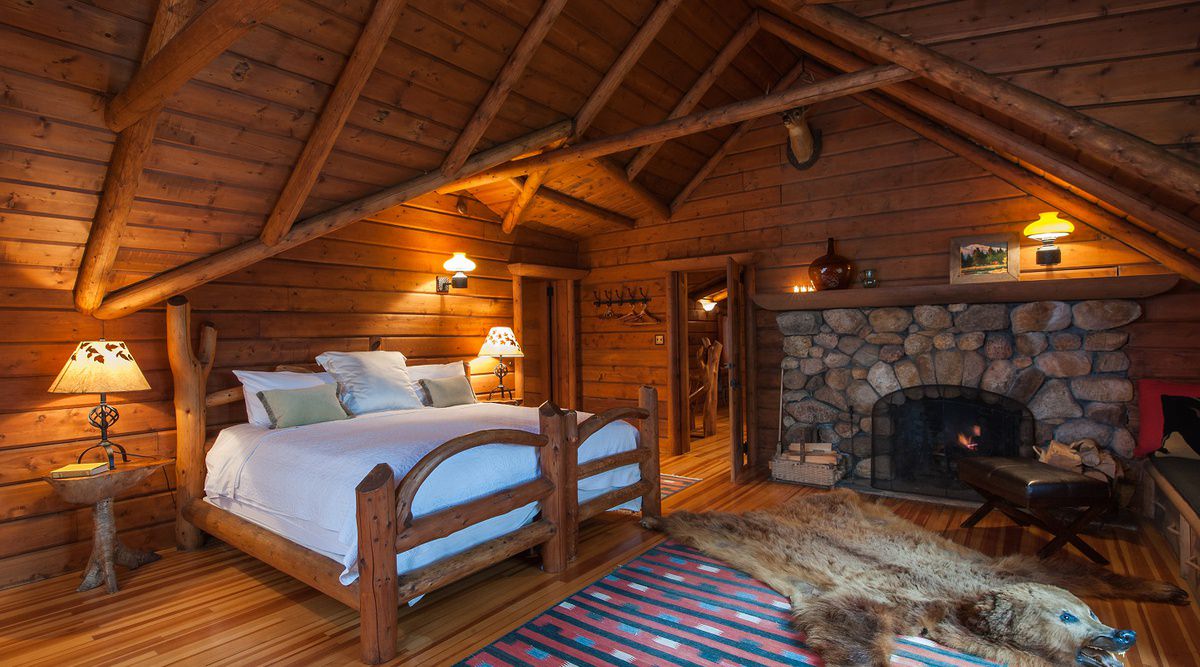 Ideal for a family, several families, or a group of friends to share time together. The average group size is 14 people, and the property sleeps a maximum of 26. Lake Kora is available for private buyouts from July through October 15.