Journey by helicopter, yacht, seaplane, or Otter/ Beaver aircraft through Alaska's spectacular mountains, waterways, and hulking glaciers
Take me there
Take a helicopter journey to a remote beach and immerse yourself in the incredible, one-of-a-kind experience of walking alongside bears in their natural habitat. Depending on the time of year, you may see bears digging up clams, playing together, or fishing for salmon.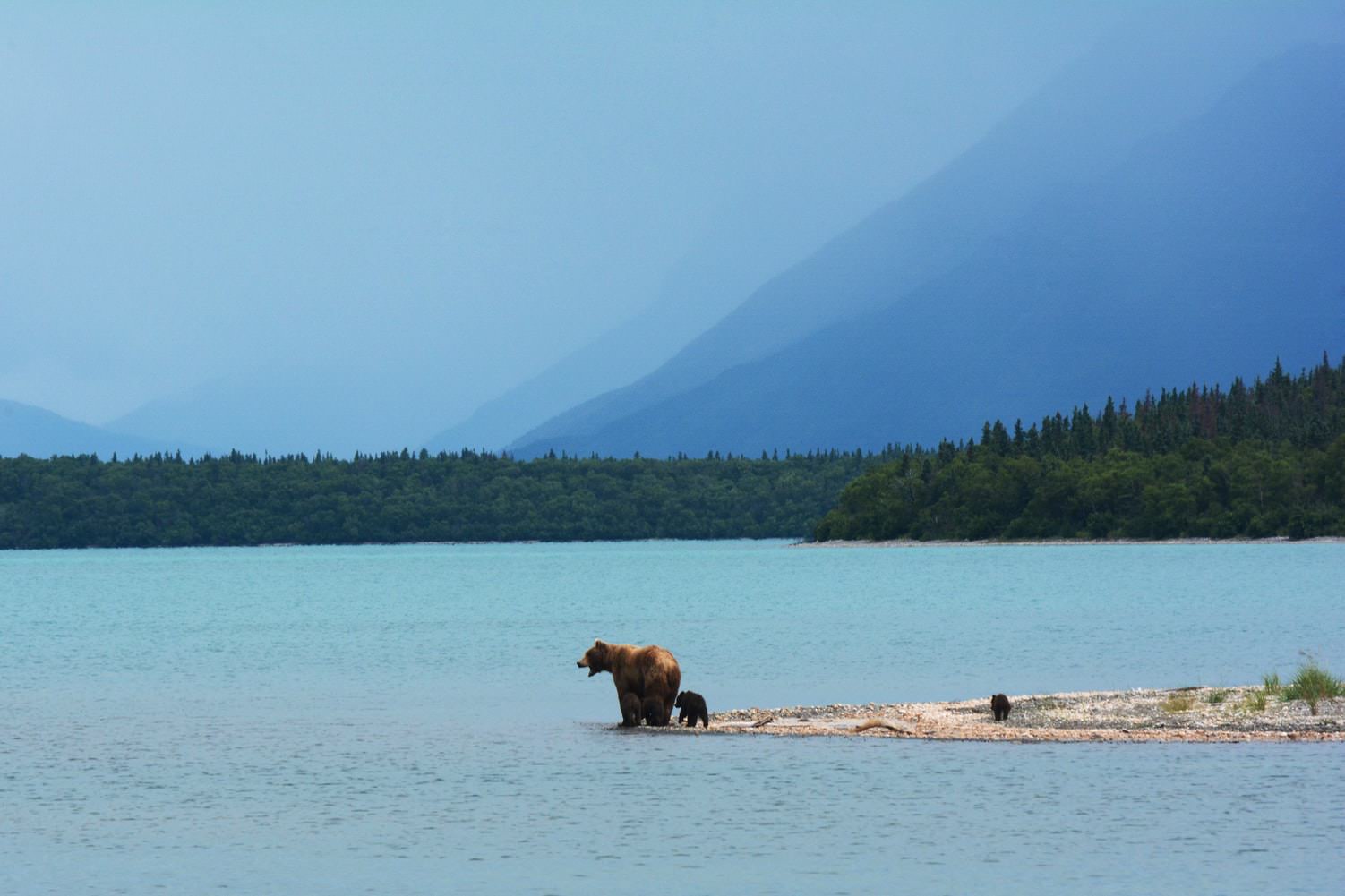 "Adventure in place" at Sheldon Chalet, an exclusive-use family owned property sitting on top of a glacier in one of the most remote locations on the planet. This magnificent property is also the only standing structure within the 4.7 million acres of Denali National Park. This is one of the best places in the world to see the northern lights from the comfort of your bed or gaze at meteor showers from a hammock beside your private helipad.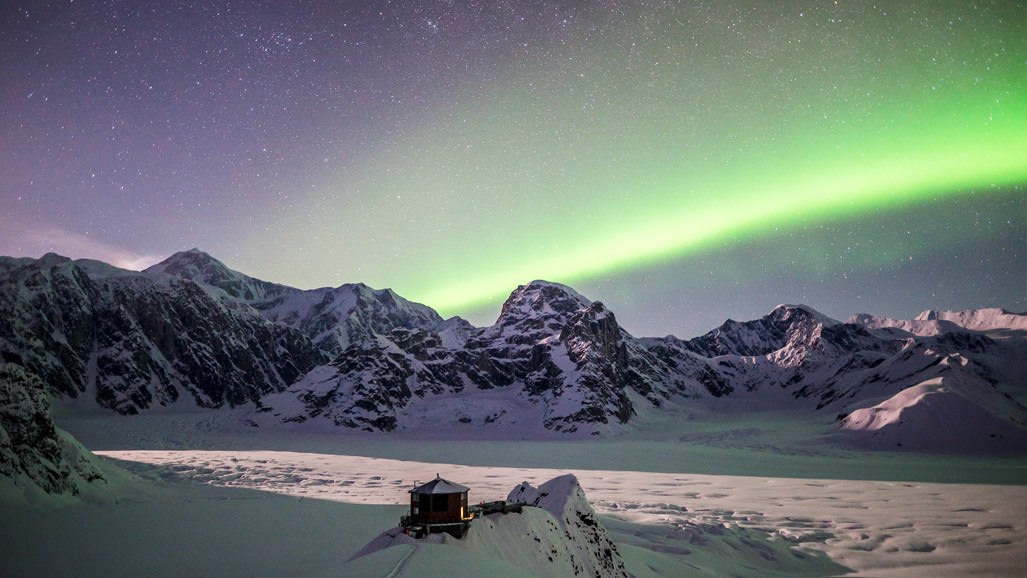 Stay at Tordrillo Mountain Lodge, Winterlake Lodge, and Ultima Thule – small, remote, intimate, family-owned wilderness lodges, each with their own unique atmosphere and activities.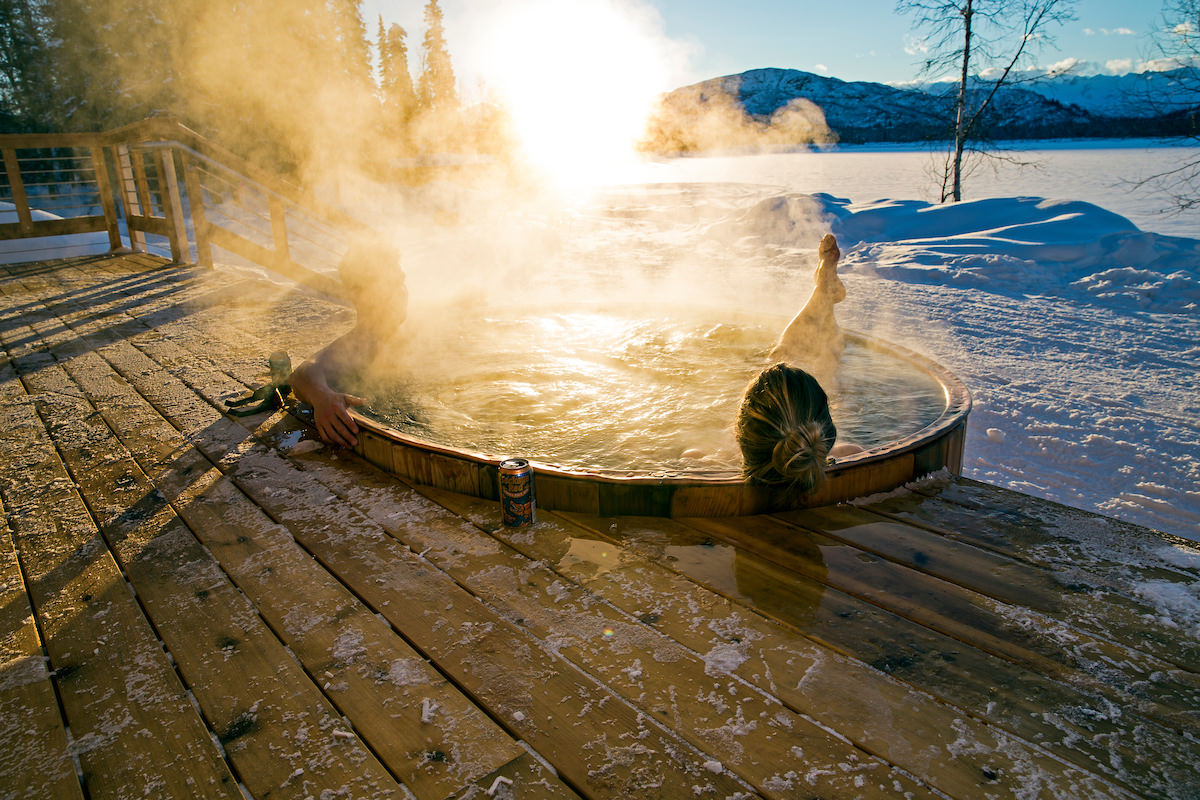 In summer (May to September), Alaska experiences almost 24 hours of daylight and warmer temps. Adventures include the famous annual salmon run, heli rafting, heli mountain biking, waterskiing, wake surfing, tubing, kayaking, paddle boarding, and rock climbing made easy using a Via Ferrata.
In winter (September – April), darker skies make way for the northern lights and colder temps allow for experiences like heli-skiing, backcountry skiing, dog sledding with Alaskan huskies, and snowshoeing. A few examples of year-round activities include glacier trekking, ice climbing, crevasse explorations, epic sledding runs, and rappelling.